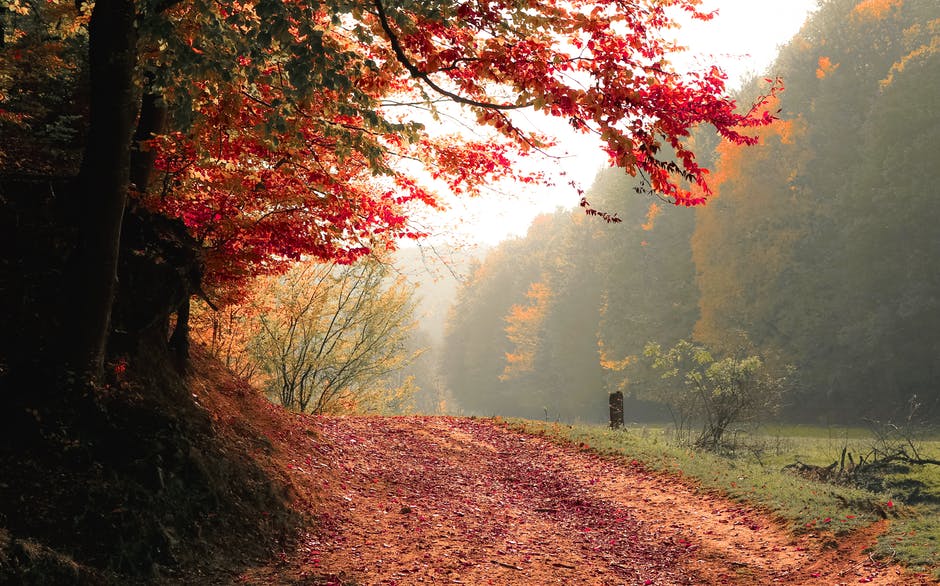 THE SEASON OF AUTUMN AND THE METAL ELEMENT
One of the great things about working with the laws of Nature, is that when you follow the message of the season, results happen more quickly and more easily. Look to what Nature is doing in the plant and animal kingdoms, and follow suit.
What's happening in the fall? Are the leaves hanging on to the trees for dear life, refusing to drop? No. They are LETTING GO. Autumn is the season where anytime that you choose to release, to let go, to get rid of the clutter or the excess, the processes will happen more easily and the results will be more fruitful.
Weight loss, re-organizing, getting rid of limiting beliefs, ending or re-assessing relationships that have been stuck, letting go of that which no longer serves you--these are the actions that you can take in autumn and see substantive results.
Essential Oils for Support in Autumn
Physiologically
Oils that support the Lung energy, resolve skin issues and address respiratory complaints: Eucalyptus, Rosemary, Melaleuca, Peppermint
Emotionally
Oils that provide support to move through the emotions of the Metal element--sadness and grief: Geranium, Ylang Ylang, Siberian Fir, Peppermint
AUTUMN AND THE FIVE SENSES
SIGHT: The color of the Metal element is WHITE. In autumn, consider surrounding yourself with the simplicity of its shades  to support the Lung energy-- beige, cream, and ivory. Foods that reflect this color will support Lung energy as well, white sesame seeds, lily bulb, bitter almond, pear and mint.
SOUND:
SMELL:
TOUCH:
TASTE: